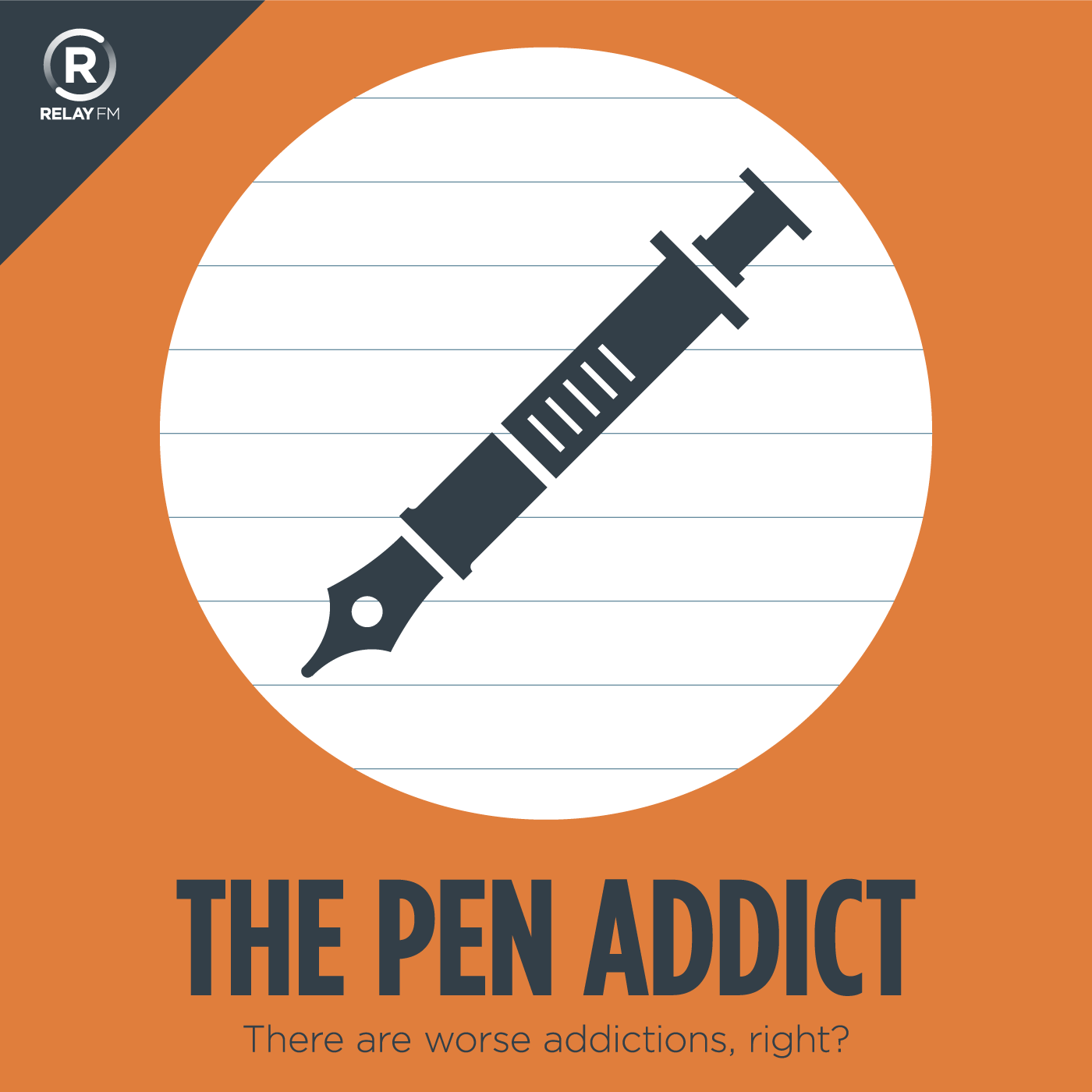 The Pen Addict is a weekly fix for all things stationery. Pens, pencils, paper, ink – you name it, and Brad Dowdy and Myke Hurley are into it. Join as they geek out over the analog tools they love so dearly.
This show broadcasts live. Check the schedule.
#130: Stop Spending My Money - Holiday Gift Guide 2014
November 24th, 2014 · 71 minutes
Brad and Myke are joined by Ana Reinert from The Well-Appointed Desk in what has become an annual tradition: The 2014 Pen Addict Holiday Gift Guide. Together, they run the gamut of goods for you and all your stationery friends. Your wallets have been warned!
Guest Starring: Ana Reinert
This episode of The Pen Addict is sponsored by:
Drafts: where text starts on iPhone and iPad. Now easier and more powerful than ever.
Pen Chalet: use the code PENADDICT to save 10% on your order or click the 'podcast' link at the top of the website and enter the password 'penaddict' for even more savings, as well as your 10% off.
Dash: Create beautiful dashboards with a few clicks. Sign up now to get one free private dashboard.
---
Download: MP3 (48.93 MB)
---
---