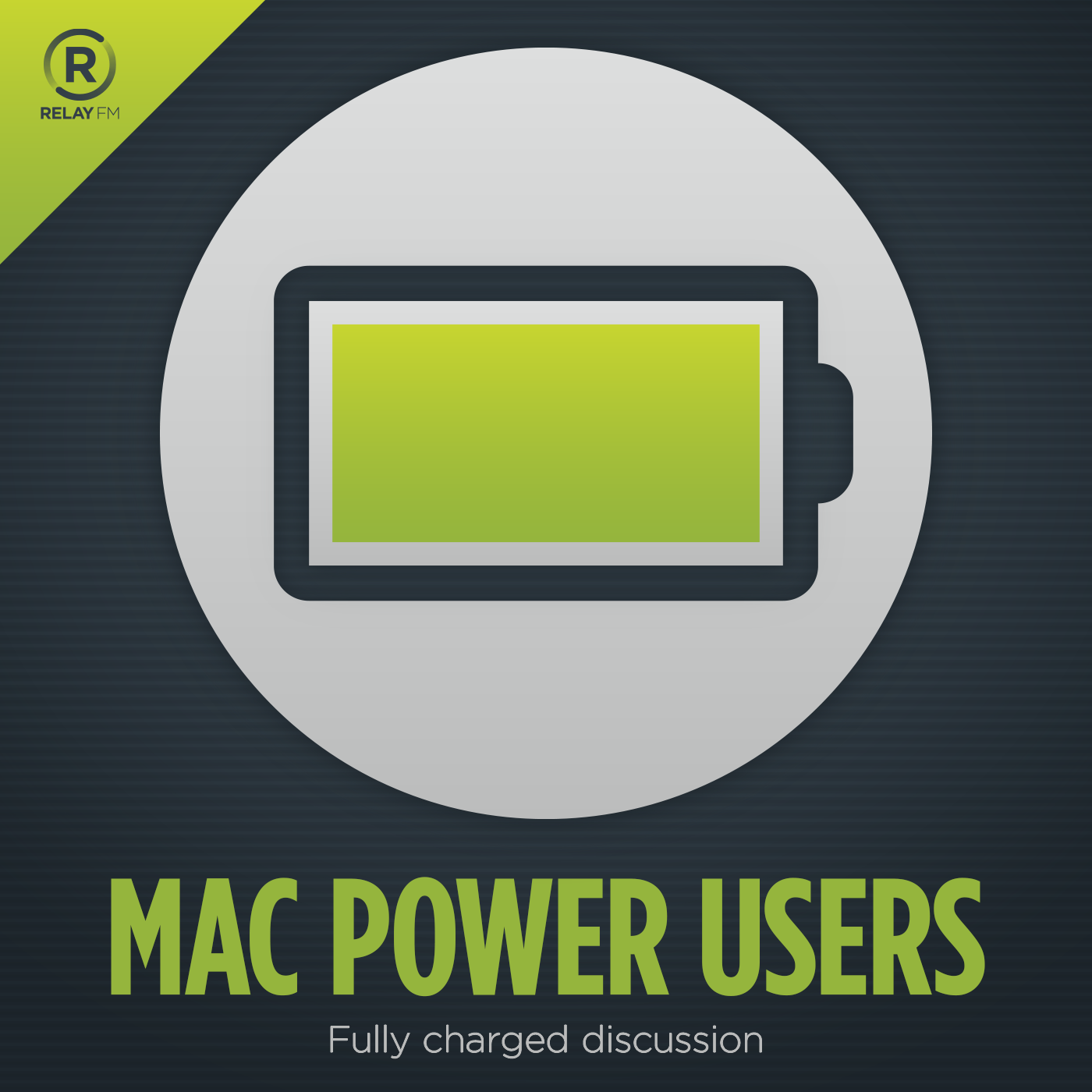 Learn about getting the most from your Apple technology with focused topics and workflow guests. Creating Mac Power Users, one geek at a time since 2009.
This show broadcasts live. Check the schedule.
#168: Listener Feedback
December 15th, 2013 · 101 minutes
David and Katie sort through recent listener feedback and discuss a variety of topics including iPad stylus, cable cutting, offsite backup, home sound systems, tea brewing and more.
Thanks to MPU listener Jigar Talati for assistance with the shownotes this week!
---
Download: MP3 (46.98 MB)
---
Links and Show Notes
Adonit Jot Script Evernote Edition
A True Precision Stylus
Wide-Grip Stylus for Touchscreens
Lit Software - TrialPad iPad App
The award winning iPad app, that's the easiest and most effective way to organize and present evidence
Penultimate is the original and easiest-to-use handwriting app for iPad...
Note everything, everywhere.
Jot Touch 4 Pressure Sensitive Stylus - Best Stylus for iPad Drawing
You deserve the freedom to write and draw like you're used to.
Mac Power Users 120: Taking Notes with Mike Rohde
David and Katie are joined by Mike Rohde, author of the Sketchnote Handbook, to talk about analog and digital forms of note taking.
iSketchnote: from pen and paper to your iPad! by ISKN Team
Kickstarter for iSketchnote is a smart iPad cover that integrates a new digitizing technology with the convenience of a notebook.
Mac Power Users 100: Awesome MPU Listeners
For show 100, Katie and David are joined by several amazing listeners (including academics, authors, pilots, and more) as they talk through their own Mac and iOS workflows.
About Jeff | Jeff Gamet's jeff-o-rama
What really goes on in Jeff's head?
Notebooks | The only notebook you need
Evernote | Remember everything with Evernote, Skitch and our other great apps.
MPU 062: Cutting The Cable | Mac Power Users
Katie and David discuss strategies and methods for disconnecting a cable or satellite television service and using alternate sources for media content. Topics include setting up an antenna, streaming media services, Internet television and alternative sources of content.
OmniFocus - Video - The Omni Group
David's OmniFocus screencasts.
Ooma – Ranked # 1 Internet Home Phone Service
Netflix - Watch TV Shows Online, Watch Movies Online
Sherlock (TV series) - Wikipedia, the free encyclopedia
Sherlock is a British television crime drama that presents a contemporary update of Sir Arthur Conan Doyle's Sherlock Holmes detective stories.
Mac Power Users 165: 2013 Geek Gift Guide
VIZIO Home Audio Sound Bars - Hear the Difference
My Kitchen Audio Setup — KatieFloyd.me
JAMBOX by Jawbone | Wireless Bluetooth Speaker
Mac Power Users 153: Hardware Development with Geoff Barrall
Katie and David talk hardware development, conceptualization, design and production with the CEO of Drobo, Geoff Barrall.
Plex - A Complete Media Solution
ElephantDrive | Beyond Backup. Your files – Everywhere.
MPU 067 Web Security and your Apple Devices
Katie and David are joined by security professional George Starcher for a comprehensive talk about web security and your Apple devices.
Mac Power Users 165: 2013 Geek Gift Guide
Lockitron - Keyless entry using your phone
Keyless entry using your phone.
Indigo - Macintosh Home Automation Server
Dropcam - Wi-Fi Video Monitoring with Cloud Recording. Setup in Minutes.
Mac Power Users 166: Using Siri and Dictation
Dragon for Mac - Dragon Speech Recognition Software for the Mac
Siri - The Big Bang Theory Wiki
Crashplan - Online Data Backup - Offsite, Onsite, & Cloud
Backblaze - Online Backup & Data Backup Software
Backing up and Drobo — KatieFloyd.me
Use Evernote and QR Codes to Help You Go Paperless | Tech for Organizers
OmniFocus Task Creation via QR Code — MacSparky
Nosillacast #448 WeMo Switch, Nest Protect, Auria LE, Data Hogs
Apple - Logic Pro X - Music production. Cranked up to X.
---
---