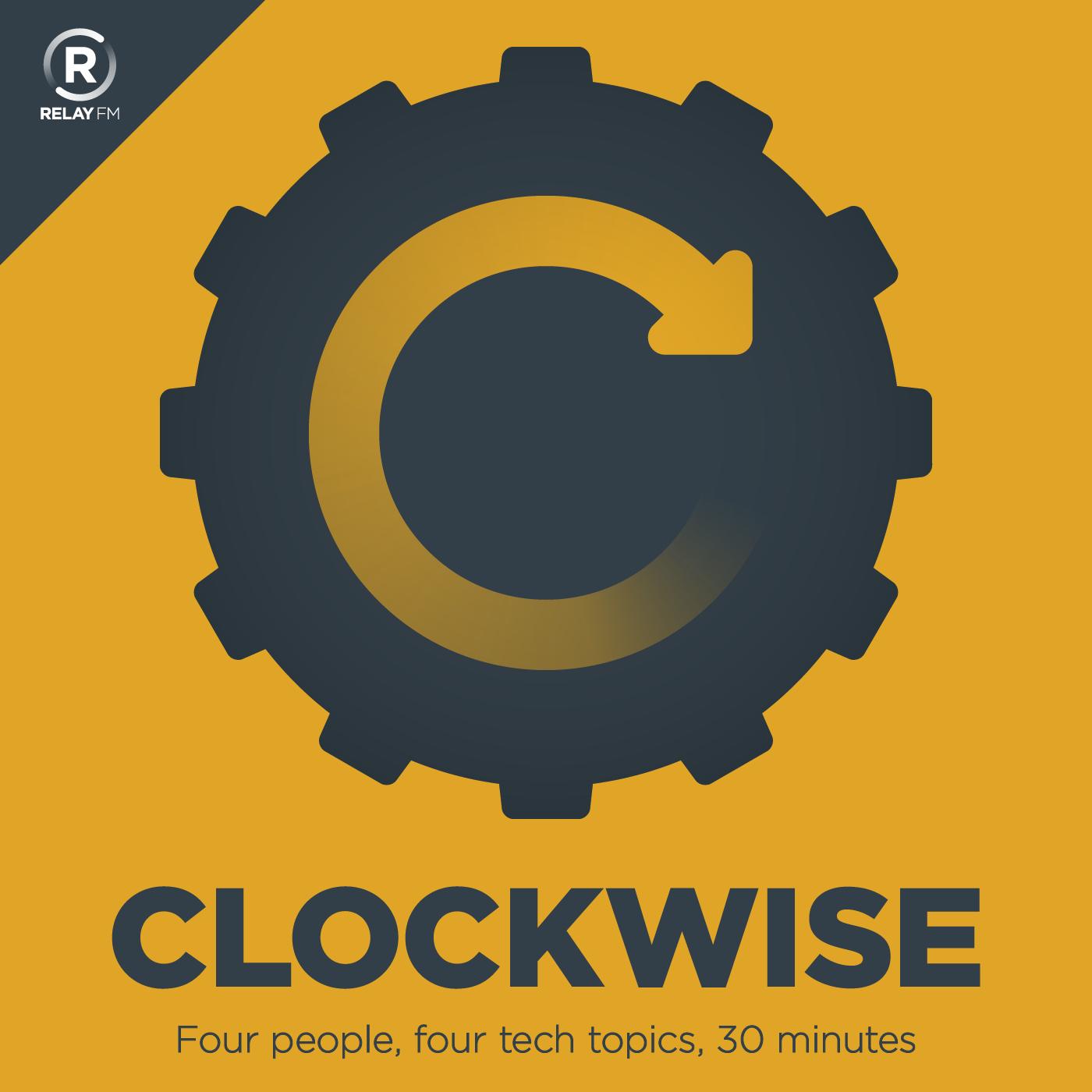 Clockwise is a rapid-fire discussion of current technology issues hosted by Dan Moren and Mikah Sargent and featuring two special guests each week. Four people, four topics--and because we're always watching the clock, no episode is longer than 30 minutes.
This show broadcasts live. Check the schedule.
#173: Old Tech Dies Hard
January 25th, 2017 · 29 minutes
Apple makes surprising App Store changes, the Mac turns 33, the value of time tracking, and screens that turn orange when it gets dark.
Guest Starring: Kathy Campbell and Shahid Kamal Ahmad
This episode of Clockwise is sponsored by:
Mack Weldon: Smart underwear for smart guys. Get 20% off with the code CLOCKWISE.
Away: Travel smarter with the suitcase that charges your phone. Get $20 off with the code 'clockwise'.
---
Download: MP3 (20.3 MB)
---
---