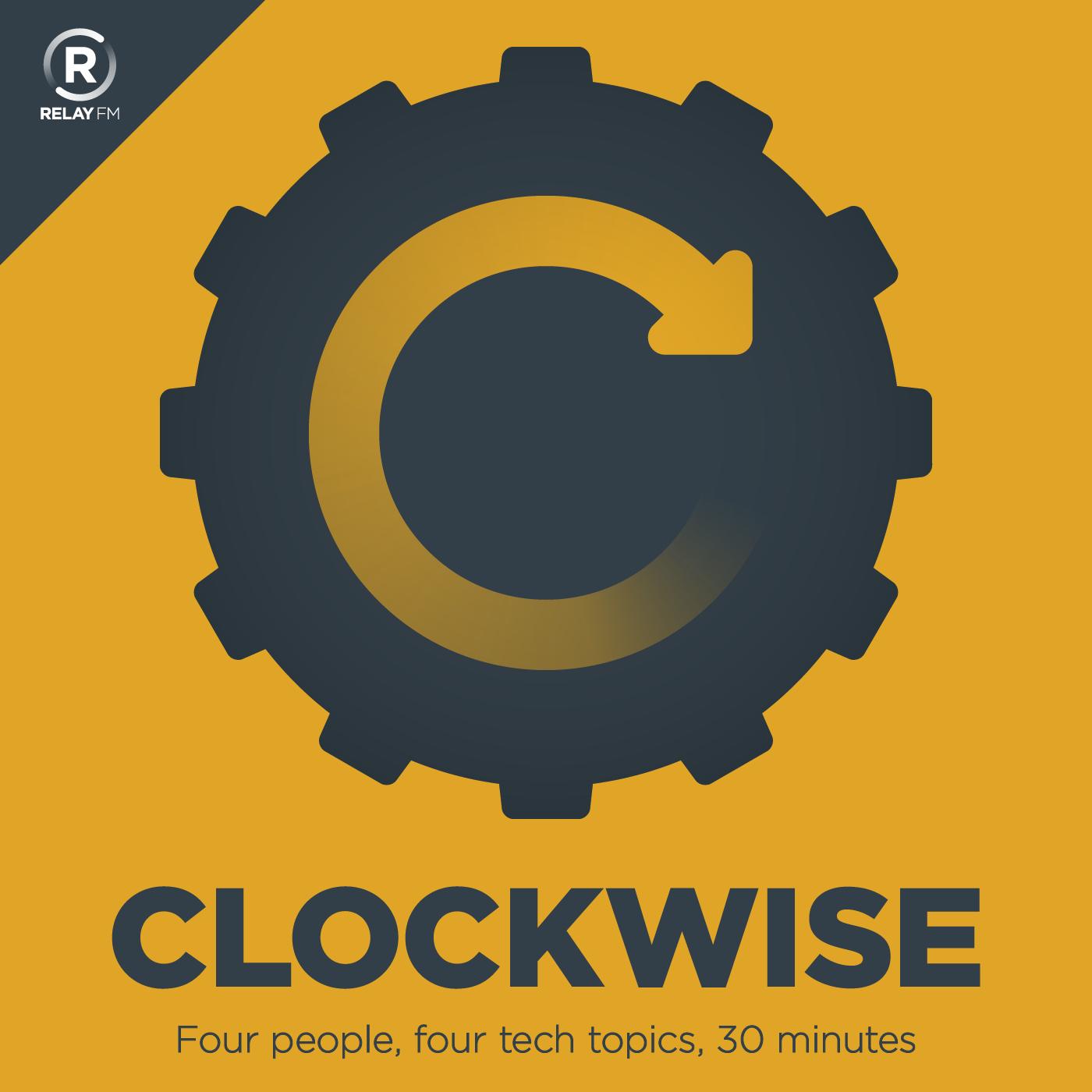 Clockwise is a rapid-fire discussion of current technology issues hosted by Dan Moren and Mikah Sargent and featuring two special guests each week. Four people, four topics--and because we're always watching the clock, no episode is longer than 30 minutes.
This show broadcasts live. Check the schedule.
#109: Muggle Keyboard
October 22nd, 2015 · 30 minutes
Anticipating Apple TV, Google's new YouTube Red service, iOS stability and bug fixes, and a Magic Devices shopping list.
Guest Starring: David Smith, Stephen Hackett and Myke Hurley
This episode of Clockwise is sponsored by:
Fracture -- Beautiful photographic prints on glass. Use code CLOCKWISE for 15% off your first order. Get those holiday orders in now.
---
Download: MP3 (13.86 MB)
---
---