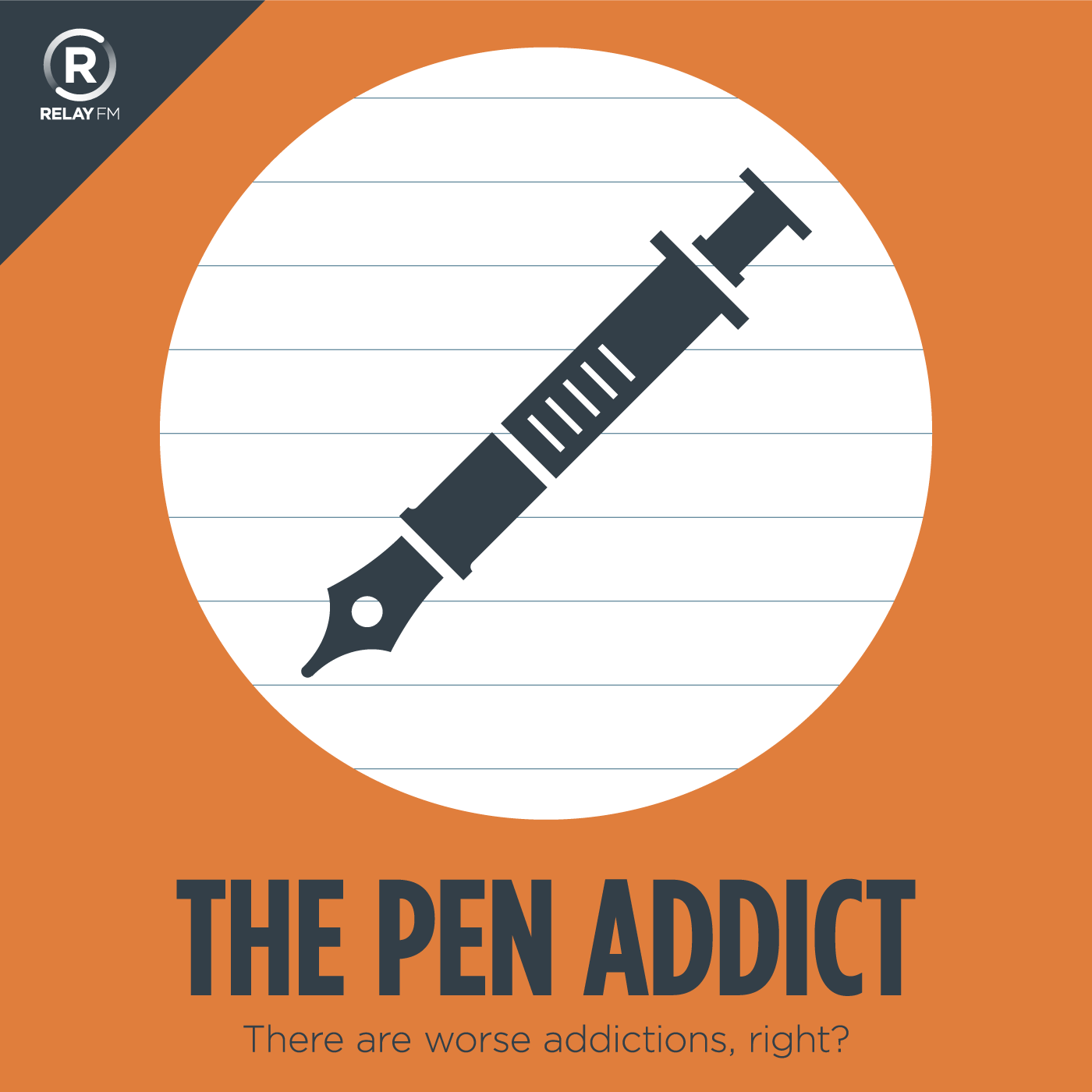 The Pen Addict is a weekly fix for all things stationery. Pens, pencils, paper, ink – you name it, and Brad Dowdy and Myke Hurley are into it. Join as they geek out over the analog tools they love so dearly.
This show broadcasts live. Check the schedule.
February 23rd, 2012 · 32 minutes
In Episode 3, Brad and Myke chat about Myke's latest addition to his pen arsenal and why Brad is bored every time he goes pen shopping at the store.
---
February 16th, 2012 · 37 minutes
In this episode of The Pen Addict, Brad and Myke discuss Brad's current favorite pens, elaborate on some of the Glossary terms from Episode 1, and answer reader mail.
---
February 9th, 2012 · 33 minutes
On the first episode of The Pen Addict, Brad and Myke introduce who they are and give a little background in to how this show was concieved. They go on to give you some hints of what's to expect over the coming weeks before launching in to a Glossary of terms you will likely hear in future episodes.
---