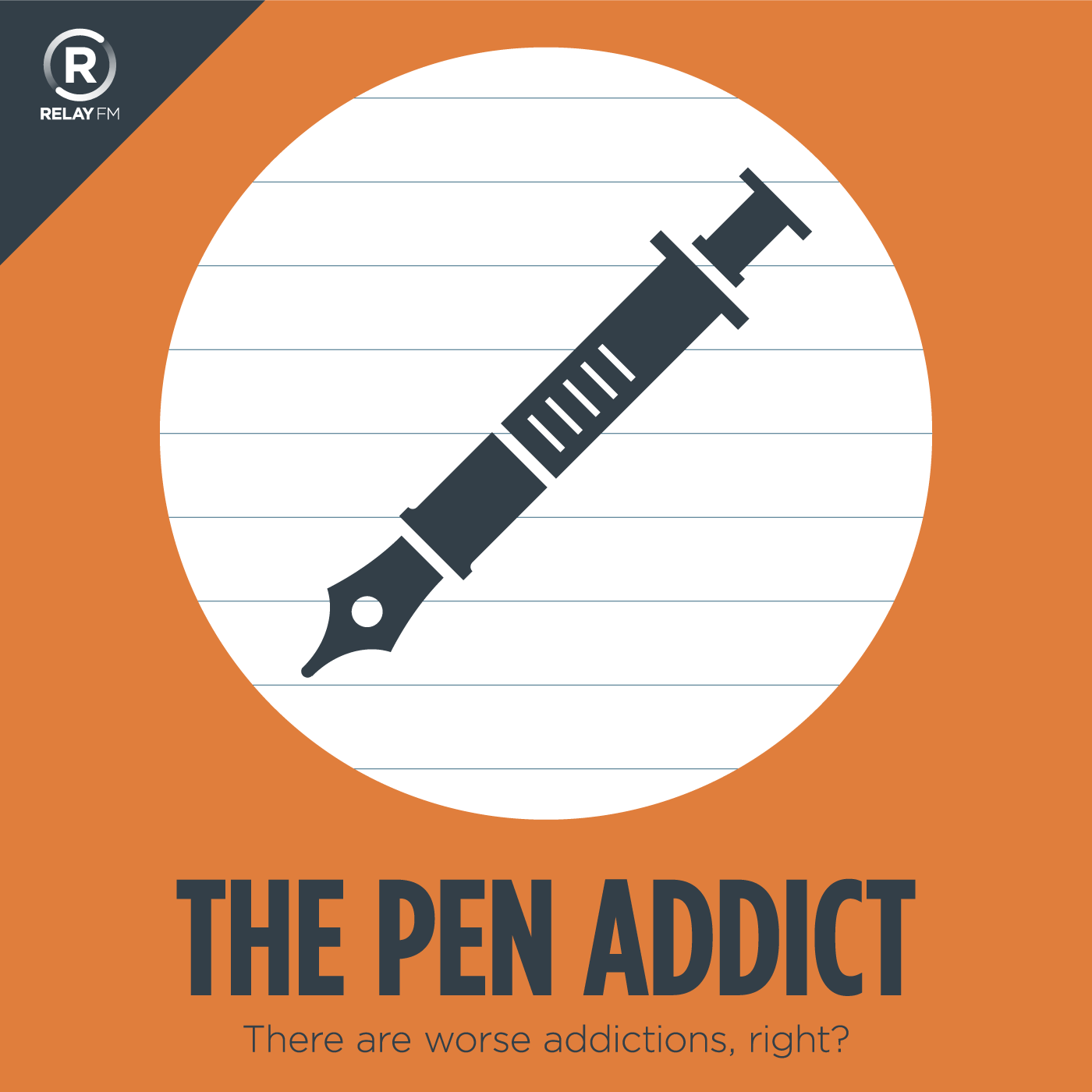 The Pen Addict is a weekly fix for all things stationery. Pens, pencils, paper, ink – you name it, and Brad Dowdy and Myke Hurley are into it. Join as they geek out over the analog tools they love so dearly.
This show broadcasts live. Check the schedule.
#263: Optimus Prime in My Pocket
June 28th, 2017 · 70 minutes
What is your expectation of a flex nib? We discuss that, plus the new Edison Pearlette, Uni-ball Signo Needle, Field Notes Campfire edition, and the Panobook from Studio Neat.
---
Download: MP3 (64.43 MB)
---
---