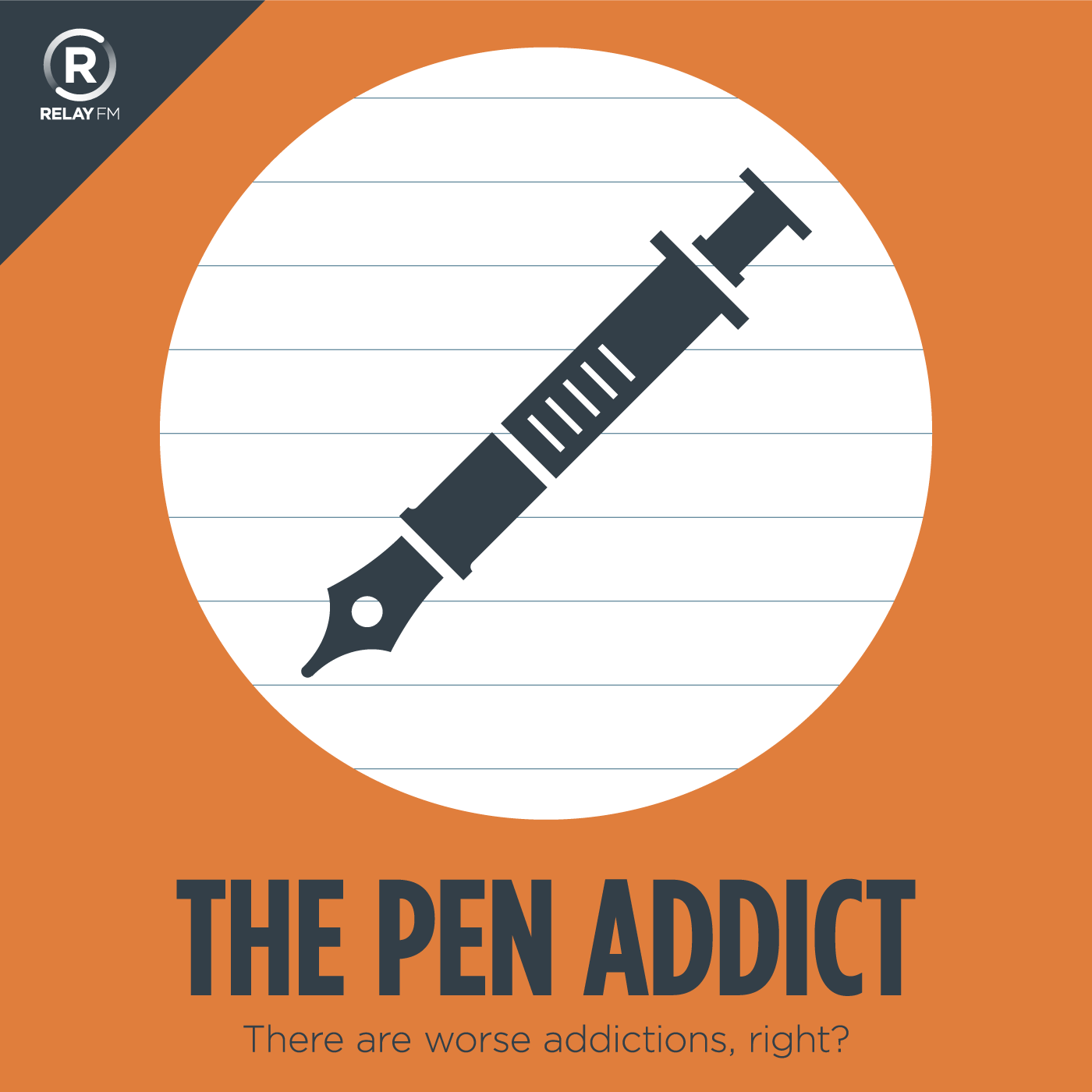 The Pen Addict is a weekly fix for all things stationery. Pens, pencils, paper, ink – you name it, and Brad Dowdy and Myke Hurley are into it. Join as they geek out over the analog tools they love so dearly.
This show broadcasts live. Check the schedule.
#182: Spend Even More Than Usual - Holiday Gift Guide 2015
November 23rd, 2015 · 61 minutes
Brad and Myke are joined by Ana Reinert from The Well-Appointed Desk for our annual gift guide. From beginners to addicts, we break down every stationery combo for all of your gift giving needs.
Guest Starring: Ana Reinert
This episode of The Pen Addict is sponsored by:
Pen Chalet: use the code PENADDICT at checkout to save a special 15% on your order between 11/26 and 11/30.
Karas Kustoms: Get 20% off anything in their store by using the code "BLACKFRIDAY" before you checkout. Offer valid between 11/26 and 11/30.
Harry's: An exceptional shave at a fraction of the price. Use code PENADDICT for $5 off your first purchase
---
Download: MP3 (42.06 MB)
---
---