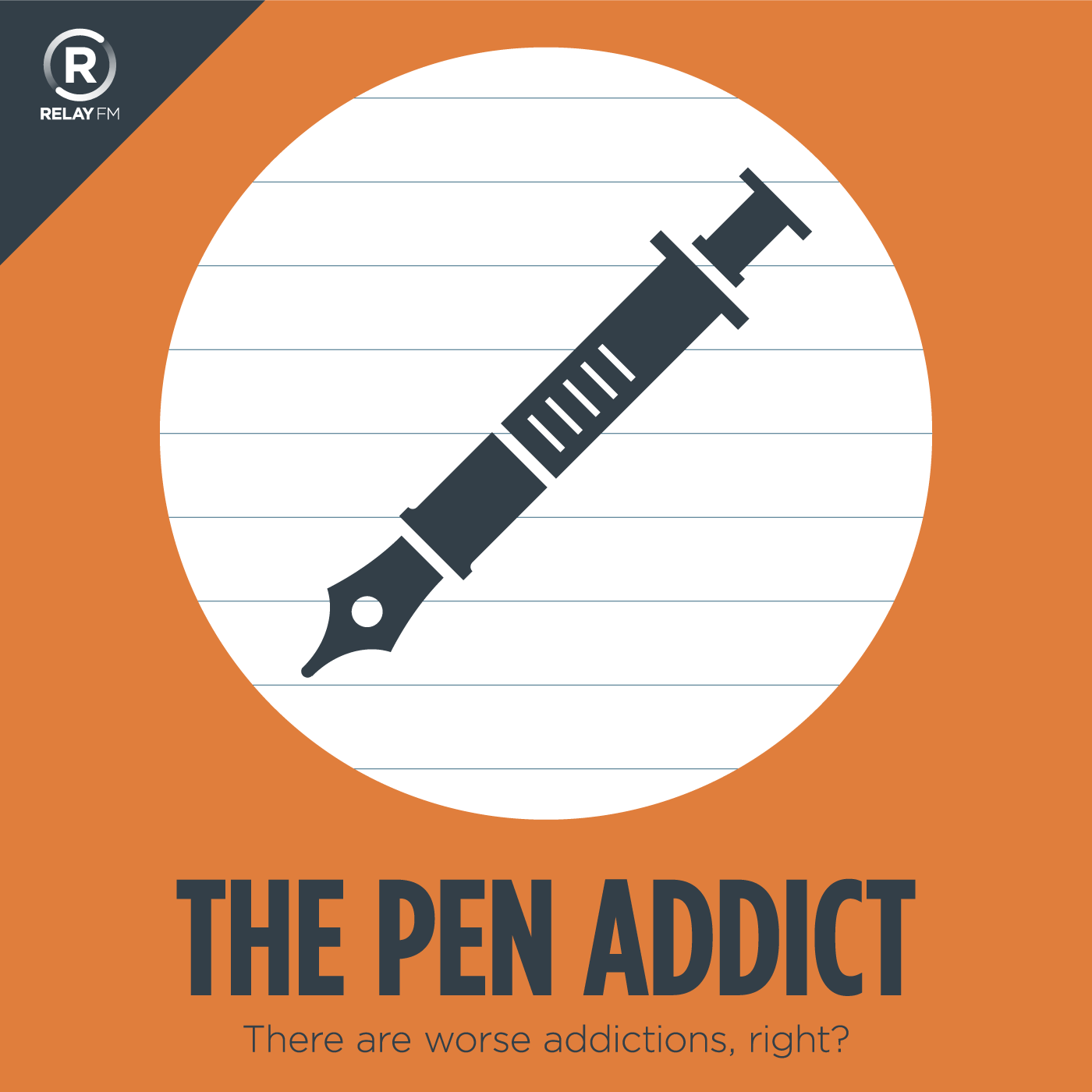 The Pen Addict is a weekly fix for all things stationery. Pens, pencils, paper, ink – you name it, and Brad Dowdy and Myke Hurley are into it. Join as they geek out over the analog tools they love so dearly.
This show broadcasts live. Check the schedule.
#159: A Woodpecker Ate My Pencil
June 15th, 2015 · 66 minutes
Myke is back from WWDC and Brad dropped in a big upcoming travel announcement as well. The boys also dig into the new Blackwing release, Moleskine marketing, Sailor's proficiency at limited editions, and a plethora of #asktpa questions.
This episode of The Pen Addict is sponsored by:
lynda.com: An easy and affordable way to help individuals and organizations learn. Free 10-day trial.
Karas Kustoms: Get 15% off anything in their store by using the code "penaddict" before you checkout.
Field Notes: Buy a year-long Colors subscription starting with the Workshop Companion, and use the code 'RELAY' and you'll get 3 Carpenter Pencils and a 3-Pack of "Pitch Black" memo books free.
---
Download: MP3 (45.35 MB)
---
---