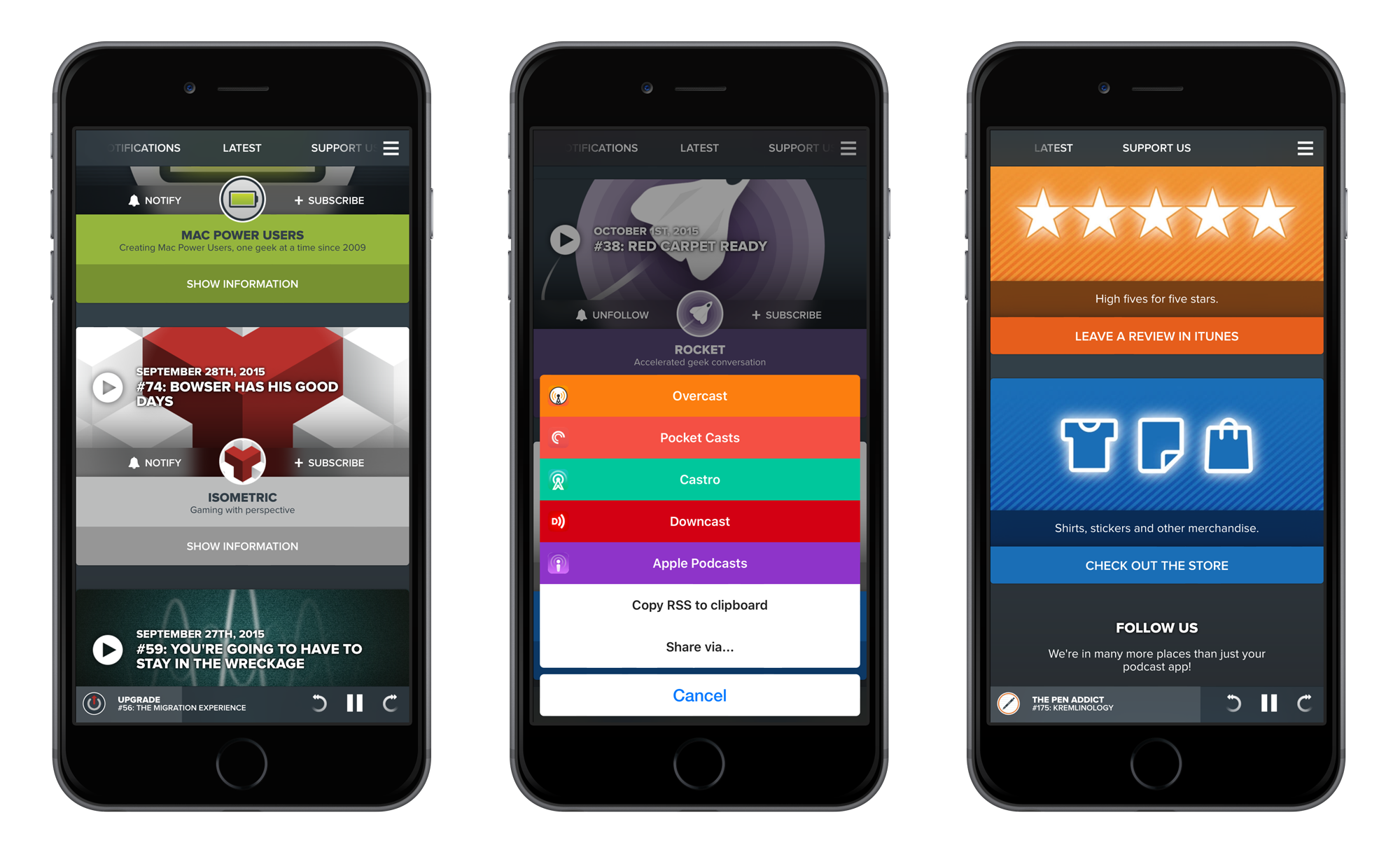 For listening to our streaming shows on the go, check out our iOS app.
Powered by Tapjet, the app will send you a push notification when your favorite shows go live, letting you listen to the show right within the app on your iPhone, iPad or iPod touch. The Relay FM app also gives you access to the latest episodes of our podcasts and let you see what's coming up on the schedule.
Find something new you want to check out again? Tap the Subscribe button to add it to your podcast app of choice. Want to see the show notes? They're just a tap away, too.
The Relay FM app is available on the iOS App Store for free.